Restorative Dentistry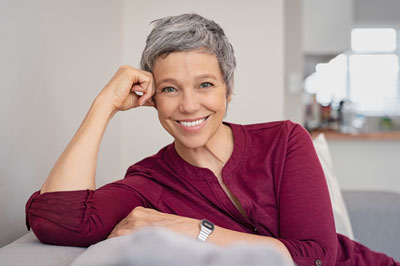 There's a saying that a smile is your best accessory. But what if you have missing teeth? You likely won't feel like showing off that "accessory." If you have one or more missing teeth eating can be a challenge and you also may feel highly self-conscious when talking or laughing. You may even avoid social settings because you don't like how your smile looks.
At our practice, we are passionate about restoring patients' smiles with our different options.
We offer the following restorative services to help you love your smile again:
Crowns & Bridges
These restorations can help you regain your smile. Crowns cover the entire tooth and bridges are used when you have a missing tooth. We recommend a crown if a tooth is severely compromised. A crown can last a long time and we can colour-match it to your other teeth. The bridge itself is a restoration that looks like three dental crowns bonded together. Instead of taking it out like a denture, it's permanently attached to the supporting teeth.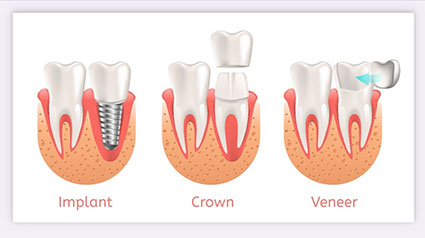 Dental Implants
Long-lasting and natural-looking, dental implants can help to effectively restore your smile. If you have damaged or missing teeth that are keeping you from smiling with confidence then dental implants might be the ideal solution for you.
At Redfern Dentist, our dental implants are made of a strong titanium. They replace the root of the tooth, providing a durable and natural-looking replacement that is designed to fit perfectly with the surrounding teeth.
Invisalign®
Don't like the thought of wearing metal braces? Wish you could straighten your smile discreetly and comfortably? You can with Invisalign, which is used worldwide and recognised for its fantastic results. Whether your teeth are crooked or gapped we can help you get the beautifully aligned smile that you've always wanted.
Orthodontics
Traditional braces are a tried-and-true way of aligning teeth. You don't have to be a teen to get conventional braces. We have many older patients who finally want to achieve a straighter smile. We offer fixed appliances, children's orthodontics, clear aligners and braces.
Benefits of Restorative Dentistry
There are multiple benefits associated with restorative dentistry. We understand that some people may choose to have a badly damaged tooth pulled and not replace it. However, here are some reasons why restorative dentistry is a great investment.
Regain Function of Your Teeth. Of course, your teeth allow you to chew food and talk properly. If you have minor restorative treatments performed when they become necessary, you can prevent the problem from getting worse to the point where a more complex procedure is required or until the tooth can no longer be repaired. Restorative dentistry can help you keep your teeth for a lifetime.
Avoid Pain or Discomfort. If you have cavities or significantly decayed teeth you likely will have pain when not treated. In most cases, however, if you come in twice a year for a dental checkup, cavities can be identified and filled before they cause any pain.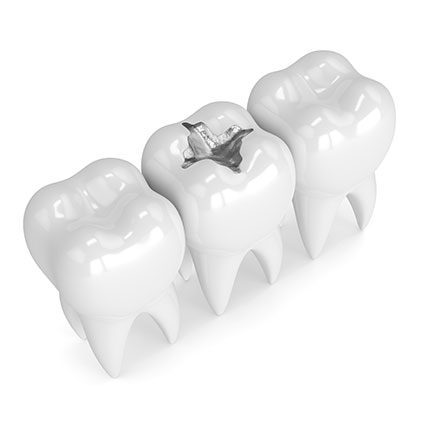 Preserve Bone Strength. If you have a deeply decayed tooth that needs to be extracted, replacing it with a dental implant can prevent bone loss in your jaw. If you have a tooth removed or if you lose a tooth but don't replace it, the jawbone that secured the tooth in place will begin to deteriorate. Restorative dental procedures can preserve the tooth or replace it if it can't be saved.
Enhance Your Appearance. By saving or replacing your teeth with restorative dental treatments, you can achieve a beautiful, confident and natural-looking smile.
Book an Appointment
Take that first step towards getting a confident smile! Call our Redfern dental office today for an appointment!
CONTACT US »

Restorative Dentist Redfern, Darlington, Surry Hills NSW | 02 9318 1972