Orthodontics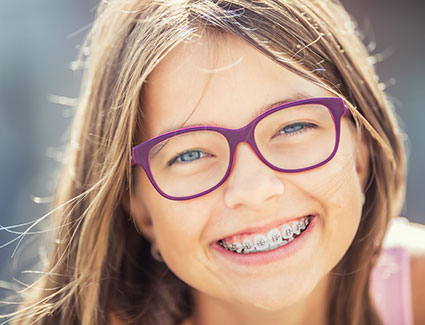 Do you have crooked or misaligned teeth? At our office, we offer the latest dental techniques and modern technology to create healthy, straight smiles. Our services are available to the whole family, from children to adults alike can enjoy the benefits of strong, straight teeth.
Orthodontics is a specialised area of dentistry and focuses on straightening misaligned or crowded teeth and jaws in patients to prevent long-term damage and serious oral health issues down the line. It also has the added benefit of providing the patient with a stronger and healthier smile.
Types of Orthodontic Services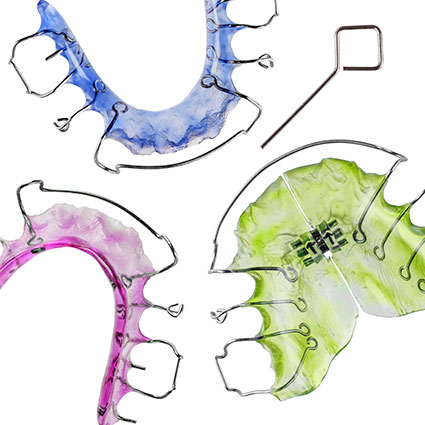 As the name suggests, a fixed appliance is a method of orthodontic treatment that is attached to the patient's teeth and can only be removed by a dental practitioner.
Space maintainers are a common type of fixed appliance often used in children's dentistry and allows for an adult tooth to grow through when a baby tooth is lost prematurely. Adult orthodontic treatments may feature arch development appliances, which are often used to resolve narrow arches or straighten crowded teeth.
In growing kids, we can help to develop the child's face by correcting problems like mouth breathing and bad habits. By early detection, we are preventing further dental issues that are more serious and costly if left untreated.
Unlike fixed orthodontic appliances, removable appliances can be taken off by the patient as needed and are usually only required to be worn overnight or for a certain period of time during the day. A common type of these appliances are removable retainers, which can assist in straightening and strengthening teeth, and keeping them in place once they have been realigned.
When most people think of orthodontic treatments they think of braces. Fixed directly onto the patient's teeth and carefully connected with wires, braces do a lot more than straighten misaligned or crowded teeth. Patients can enjoy a stronger bite and may find relief from a host of problems regarding swallowing and breathing.
All braces are custom-made to suit the individual patient, meaning the fixture will be as comfortable and effective as possible. Braces can also help to prevent smaller dental health issues from developing into serious problems later in life. If left unattended, crowded teeth can contribute to improper cleaning and a build-up of bacteria, tooth decay, and even gum disease or tooth loss. But with a tailor-made set of braces, patients will be able to enjoy a straighter, stronger, and healthier smile that will last a lifetime.
Frequently Asked Questions
When is it recommended to bring my child in for an orthodontic exam?
The Ideal time to assess any child for orthodontics is between 7 to 9 years old. This is because at this age, we can foresee how the child is developing and we can act and redirect the growing patterns. If we don't correct any dento-skeletal problems early, it can be very difficult and costly to fix later in life.
What's the first step to straightening my teeth?
The first step to a straight smile is to book a consultation in with our dentist. We will complete a thorough exam and take some extra and intra-oral photographs, as well as radiographs. This will help us identify how the patient is growing and confirm if there is a skeletal problem. We also will conduct a thorough analysis of the soft and hard tissues and moulds of your teeth.
Start Your Smile Journey!
Contact us to book your appointment and achieve a healthier, straighter smile. Payment plans are available so you can spread the costs in easy repayments.
CONTACT US »

Orthodontics Redfern, Darlington, Surry Hills NSW | 02 9318 1972