About Our Practice
Husband and wife team Dr Andres Franco and Dr Lina Gomez took over Redfern Dentist in 2020. Andres had long known he wished to return to this area, where he practiced around 15 years previously. With a love of this growing area just 2 km for the city, he and Lina were excited to have the opportunity to return.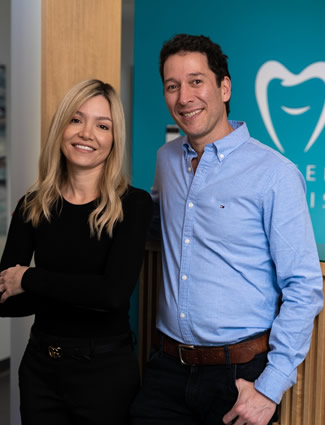 Our Goal For You
We want you to have a healthy, beautiful smile that you are proud to show off. All your dental needs can be addressed at our location, ensuring your oral health remains at a high level for your lifetime. Once any immediate problems are taken care of, you'll be able to easily maintain the health of your teeth and gums for years to come.
If we're unable to assist you with your needs, we have a network of area specialists that we will be happy to refer you to!
We Believe
Ethics are important in any profession. You'll find that our dentist practice with the highest level of ethical standards in mind. You're never overcharged, and we won't recommend treatments that you don't need. It's our aim to gain your trust and make sure you're thrilled with the results of your dental treatment here.
Dental Phobia? You're Welcome Here!
We get it – the dental chair might never be your favorite place. But we do want to change your mind if you're one of the many people that don't have positive thoughts when they consider going to the dentist. We won't hurt you, make sure treatment is efficient and center everything we do around your individual wants and needs.
MEET THE DENTISTS »
All the Latest Technology
At our practice, we use state-of-the-art equipment and techniques. We offer advanced teeth whitening and have cutting-edge technology for orthodontics and implantology. When it comes to products such as dental restorations, we work with local technicians right here in Sydney that produce only the highest quality. All of our products come with a warranty, so you can feel confident about your dental work.
Love Your Smile
Contact our practice today to schedule your first appointment with us! Health funds are accepted, and payment plans are available through Afterpay.


About Our Practice | 02 9318 1972